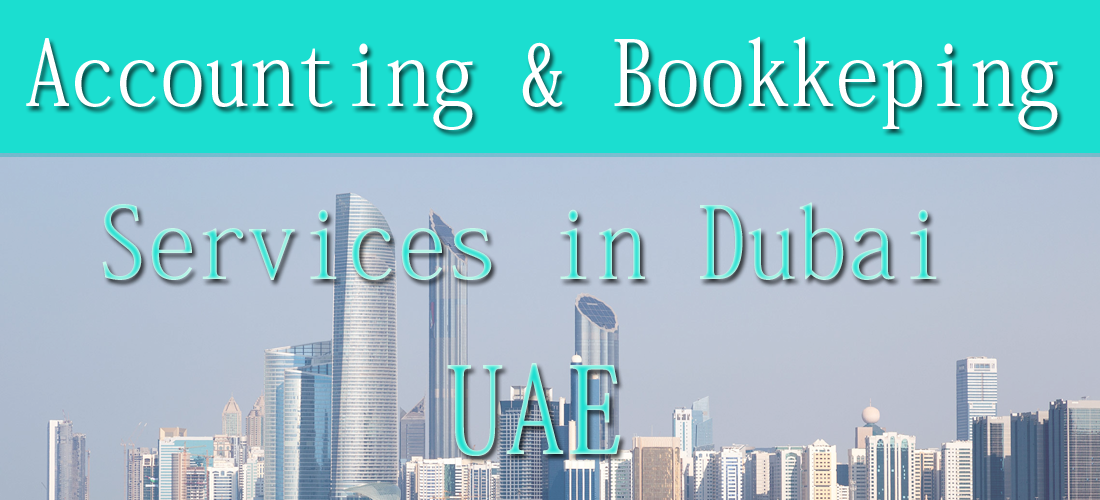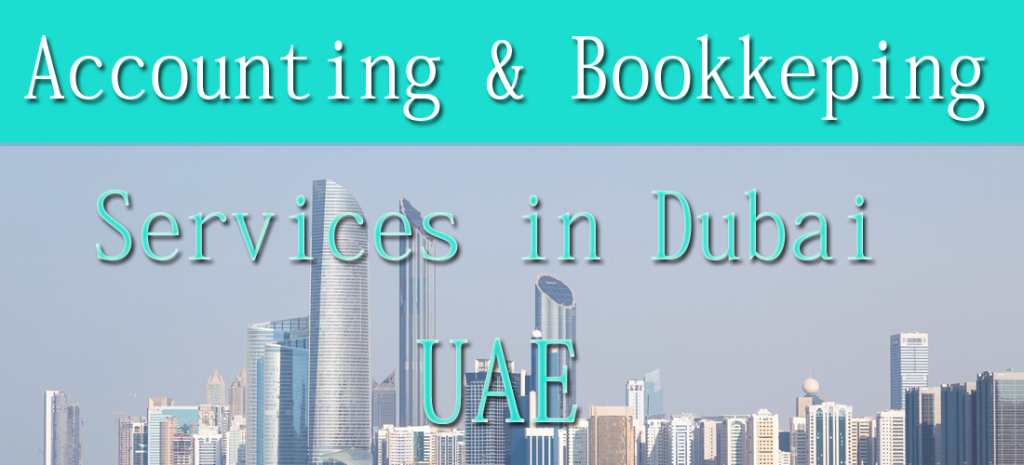 Accounting and bookkeeping services are compulsory in UAE from 1st January 2018 for all companies irrespective of the size of the company after the introduction of value-added tax. It is mandatory to maintain accounting records minimum of 5 years for all companies and 15 years for real estate companies in UAE.
Proper recording of accounting transaction as per international accounting standards help an organization to measure the health of the organization. The investor can able to study and analyze various key ratios and management information systems reports for the decision-making process for the further scale-up process.
Classifying and maintaining of accounting and bookkeeping records of any organization not only produce accurate financial reports such as trial balance, balance sheet, profit and loss statement, cash flow, debtors ageing, creditors ageing, organization net worth, budgets and forecast but also necessitate to meet the compliance requirements of various departments and ministries.
The accounting treatment and methodology vary on the nature of industry, customs, and trade practices. For instance, perishable industries have a limited shelf life in these industries; the FIFO method reduces losses as consistently write off old stock as it perishes. This type of sector usually uses FIFO Method.
Likewise, the LIFO method used for industries products that carry an expiry date, and the rest of the industries used the weighted average method.
Top accounting software's can help to achieve the above results by correctly following international accounting standards IAS, implementing of procedures flow, templates customization and automation processes.
Alfa MC and Alpha Equity MC follow international accounting standards (IAS) and adopt international financial reporting standards (IFRS) by carefully study the organization's business model, industry process, accounting terminology and procedures.
We provide value addition to organizations using our expertise in the best accounting services in Dubai. Our outsourced accounting services regime will help to reduce the cost of maintaining accounting records in various angles by hiring third party professional organization. The organization can concentrate on their core business areas for development and growth.
Basic accounting and bookkeeping documents, workflow structure to meet the best accounting practices as follows.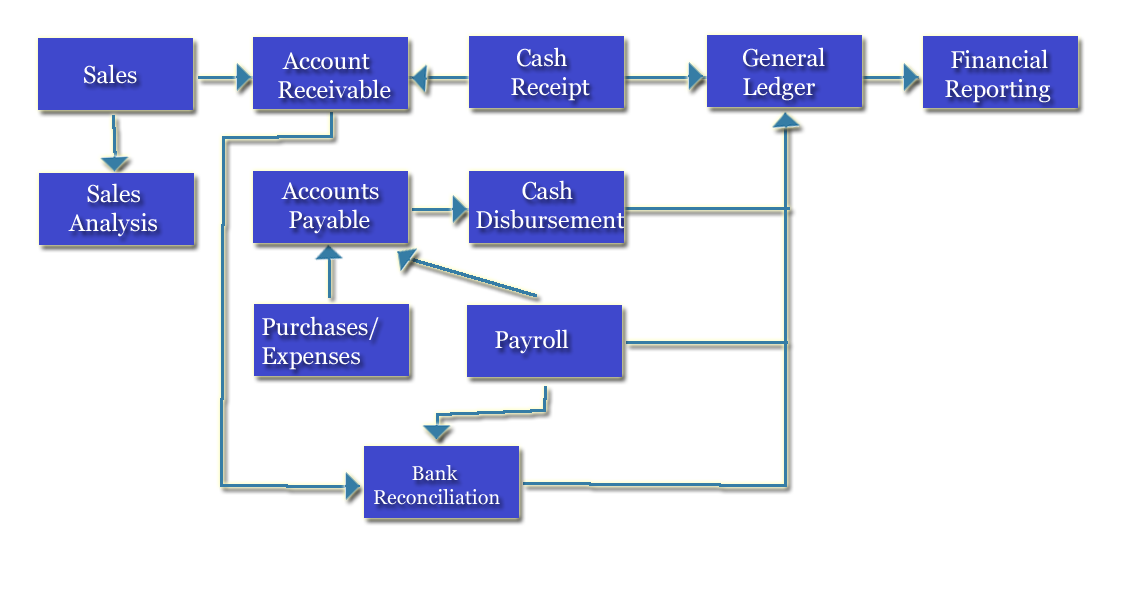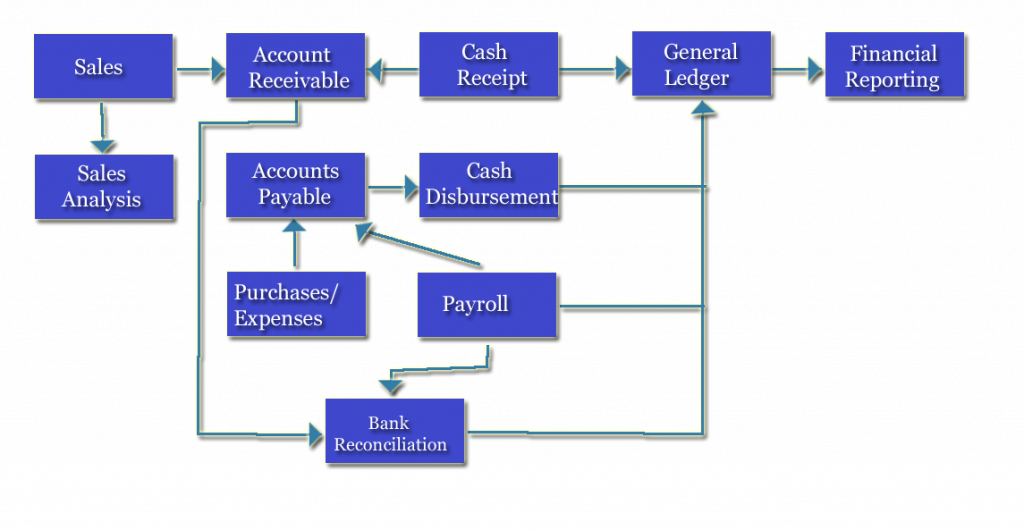 Note: The above chart denotes basic accounting functionalities process of any organization without considering inventory, multi-location, project accounting, manufacturing process, HR functions and other various sub-functions and modules.
How can you benefit from hiring accounting firms in Dubai?
Avoid errors and omissions
Reduced cost from hiring an in-house accountant. No gratuity and no annual benefits
Reduction of cost of visa expenses
Expert advisory
VAT consulting and implementation
Accounting Services in Dubai
Without proper accounting solutions and services, the organizations will hinder in getting accurate information reports will lead to wrong decision process absence of adequate systems. A small mistake in the accounts and taxes can land up in making losses and paying penalties. Our experienced accounts specialists can analyze and review of complex financial and accounting reports.
We assist organizations in discovering scientific approach by assessing operational deficiencies, identifying loopholes to enhance operational effectiveness, and developing a methodology of improvement by leveraging alternative resource models available in the organization. Alpha Equity MC and ALFAMC have experienced and professional chartered accountants in Dubai who aim to investigate the broad picture of the client's business despite the size & complexity of the figures.
We offer a wide range of accounting and bookkeeping services in Dubai as every business needs to be aware of their financial information to analyze and monitor the performance of the company and to make accurate and timely decisions to enhance the performance of the business.
Top Bookkeeping Services in Dubai
Our approach always towards providing best bookkeeping services in Dubai assists businesses in improving the management of accounting records, their accounting, correct tax treatment, and watch on cash flow processes through top accounting software available in the market.
We strongly recommend clients with automated accounting solutions to increase efficiency, accuracy, and authenticity of accounting processes. We implement to our clients' such solutions as we possess excellent accounting software knowledge. We provide accounting and financial reporting solutions to the best in industry.
VAT Accounting Services in UAE
VAT accounting demands proper and correct treatment according to UAE VAT law and provisions to file error-free tax returns avoid penalties from authorities. VAT laws and requirements mandated compulsorily to maintain, organized, good accounting books such as sales invoices, customer credits, consignment invoices, delivery notes, purchase bills, vendor credits, inventory, production records, ledgers, and all related records. In addition to this, VAT books of account should streamline in line with International Accounting Standards (IAS) to meet adequate reporting requirements for the organization. Our tax accountants make sure that accounting books and records are in line with requirements of Federal Tax Authority (FTA)
Accounting Firms in Dubai
Alpha Equity MC and ALFAMC are equipped with accounting and accounting software expertise to fulfil clients needs and requirement. Our firm holding channel partner agreement with Zoho Books, re-seller agreement with Quick Books and Tally ERP with extensive working knowledge. Our team has well-working experience in other desktop and cloud accounting application to implement the accounting solutions according to the organization requirements. Our team will render the best accounting services to small, medium, and large enterprises.
We structure using a scientific approach to choose proper accounting software to implement correctly according to the operational model of the business, cost-effective, paperless accounting and bookkeeping services to our clients, monitor, and advise clients.
The blog is written by Senior consultant from www.alfamc.com