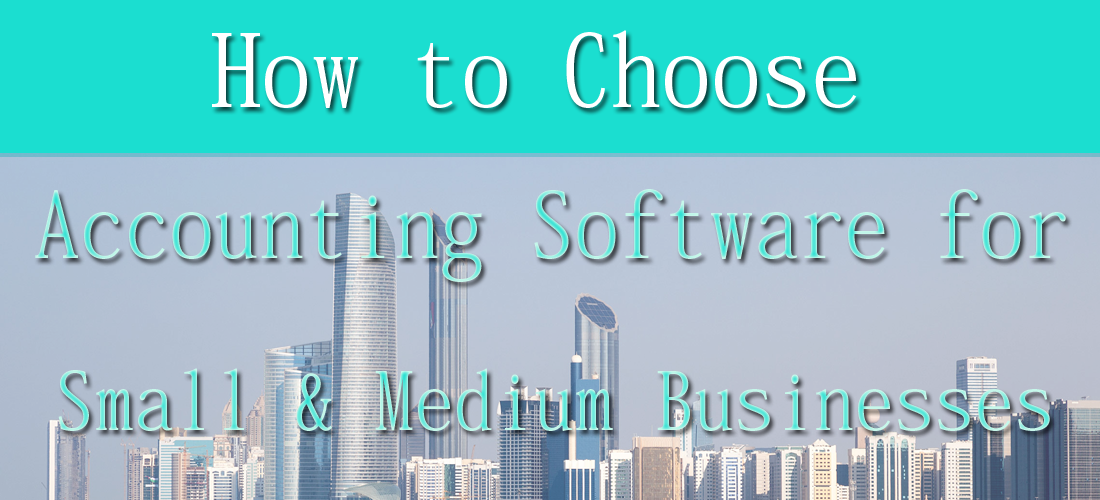 The market flooded with many accounting software from different vendors. The price of the accounting software is decided based on the availability of features, modules, relevant functions, templates, and capabilities of the software.
Many accounting applications vendors and developers started adopting newer technologies such as artificial intelligence and blockchain technology to simplify accounting's complex task.
Proper Accounting is the backbone of any organization to measure profit, cash flow, growth, and scalability of any business.
Best international accounting practices should follow to manage whole accounting processes such as sales, raw material procurement, inventory management, warehousing, delivery process, project costing, item-wise cost, item-wise profitability, direct and indirect overheads, account receivable, accounts payable, cash management, bank accounts, payment gateway solutions and methods, payroll management, taxation and compliance, cash-flow, budgets, cash-flow forecast, etc. to generate desired management information system reports and formal financial statements for making the right decision.
Every business must adhere following steps from 1 to 10 before choosing the right accounting software.
Step 1, before choosing to select top accounting software for your business.
The following essential factors must adopt before deciding to choose the best accounting software for managing your business needs.
Your accounting application needs, Usability, business activities, needs, and necessities. Whether you need desktop-based accounting applications or cloud accounting applications
What type of accounting features, functions, fields, modules, and templates that business needs.
Customary and industry trade practices
Taxation and compliance.
Inventory Costing Methods-FIFO, LIFO, and Average Weighted Method
Data security, number of users, rights and their accounting operation managing skills
Necessary reports for measures and making the right decision for growth and scalability.
Add on features, third party software integration for specific operations and needs, if required
Accounting Software Reviews 2020.
Step 2, Usability and needs of Accounting Software
Accounting software vendors fix software prices based on features, types of application, modules, templates, fields, functions, and requirements of customization according to the business and organizations' needs.
The desktop-based accounting application carries a one-time cost-plus recurring support cost. In contrast, the cloud-based application comes with an annual subscription model that reduces recurring and data storage costs. It will help the business decide to minimize the cost of implementation of accounting applications.
Most accounting solutions come with multiple packages with different price points based on the features that they include. Look for an overall plan that consists of any maintenance fees, multiple user fees, and support fees, and does not charge users extra for any of the functions you need.
Accounting functions, systems, and procedures are required necessary skills, and not everyone is skilled at working with numbers. The accounting software you choose should provide an environment that makes working with your financial data simpler. Automation tools and interface and organized user edge that helps you spot essential aspects of your accounting.
Built-in functions to automatically do your accounting calculations will go a long way in making life easy for you or the staff who handle your accounts. The accounting application you pick should also be easy to navigate and enable you to complete tasks quickly.
When you run a business that undertakes projects for clients, you will need accounting software that can handle project-based billing so that system can remind you to bill your clients based on the hours spent on project tasks or by setting a fixed cost for each project.
Look for software that lets you track your time on individual tasks and convert those timesheets into invoices. To prevent incorrect billing, make sure the system also enables you to approve time records before creating invoices from them.
Bank reconciliation is an integral part of your accounting. Look for accounting software that fetches your bank statements automatically. It should also let you set up custom criteria, and bank rules that automatically categorize and match your imported bank transactions will allow you to reconcile accounts quickly and keep your business audit-ready.
Usability of accounting determines it depends on the type of industry and activity, the volume of business transactions, payment gateway, workforce, branches, multi-locations, warehousing, delivery methods, and various kinds of operations and complex transactions involved in your business and so on.
Step 3, Availability of Accounting features
The majority of accounting software vendors adopt and build-in with basic accounting features, modules, and templates for all small and medium industries. Standards built-in features are
Sales and purchases management
Accounts receivable and accounts payable
Inventory management and costing method
Project costing
Bank and cash transactions management
Payment gateway solutions
Transactions and documents approval mechanism
Allowing user rights and restrictions
Templates, digital document with signature authentication, classes, fields, and Reports Customization
Bank reconciliation tool
Budgets and forecast
Automation tool which helps ease of managing routine business activities
Add on the facility such as multi-location complex inventory management, CRM, HRM, POS, third-party integration for operational scalability function process, etc.
Step 4, Customary and industry trade practices
Each business industry has its customary trade practices while managing their businesses and transactions.
For example, the gold industry follows the unique process of accounting transactions, which demands industry-specific accounting trade practices and inventory modules for the valuations process and basic accounting features to meet the regulatory framework. Likewise, many other industries have their accepted accounting practices and framework to manage accounting data efficiently.
Step 5, Mandatory compliance adaptability
Every country and government has various taxation laws that are mandatory to comply and adopt by businesses to run the business smoothly without facing any penalties and levies from competent authorities.
Many accounting software comes with the VAT module to enable the company to calculate tax liability and file timely tax returns with accuracy and without errors and generate reports for tax audit and assessment purposes.
Step 6, Inventory Costing Method
Generally accepted international accounting terminologies for inventory costing and item valuation, Accounting software vendors adopted, accepted practices, and developed applications using FIFO, LIFO, weighted average costing method.
These methods were beneficial for an item costing and inventory valuation. Some vendors follow all the three practices, and some follow either one or two
For example, Food, flowers, and perishable industries have a limited shelf life in these industries; the FIFO method reduces losses as consistently write off old stock as it perishes. This type of sector usually uses FIFO Method.
Likewise, the LIFO method used for industries products that carry an expiry date, and the rest of the industries used the weighted average method.
Financial data is susceptible. The accounting software must have high levels of security to safeguard your data from hacks.
Choose accounting application from well-known, trusted vendors that provide multi-factor authentication, secured communication, and encryption, and aware of yourself about application vendor security mechanisms before you start using them.
Certain areas of your accounting susceptible to unauthorized access, and as the admin, you must decide who gets access to what.
The best accounting application on the market allows you to give your employees role-based access to specific accounting modules. For example, you can designate sales staff exclusively to provide them with access to create an invoice but exclude them editing after the creation of the invoice and other areas of your business.
Step 8, Reports for Data analytics
Measuring and Monitoring the health of your business continuity is a vital component of the business.
To keep track of your business' performance, choose software that can generate standard financial statement reports such as balance sheets, profit and loss statements, cash flow statements, and capability to create comprehensive reports.
The software you pick should also help you create reports for different accounting departments like accounts payable, ageing and receivable and ageing, inventory, projects, taxes, and comprehensive information. These reports will tell you how you perform in specific areas of your business, where you are doing consistently well, and which areas need improvement.
Some application allows generating KPI's to measure growth and judge scalability process that every business owner dreamed.
Step 9, Add on features and automation.
Automation is one of the most valuable accounting software features because it helps you accomplish more in less time.
You can automatically automate recurring transactions at the invoicing and billing level, send out payment reminders to customers automatically, and auto-charge customers' credit cards for recurring payments.
Auto-scan is another feature of accounting software automation—it helps you capture data from receipts and turn it into transactions with minimal effort. Concentrate more on your core accounting by choosing accounting software that automates tedious processes and reduces manual intervention.
Integrations make your accounting software more flexible. They allow you to work with different applications without leaving your accounting platform. Changes you make in an integrated application are automatically updated in your accounting platform, removing the need for repeated data entry.
For example, integrating CRM software with your accounting will link your customers' information to your accounting system, and any update made in CRM will be available in your accounting application.
Hence, all your teams are on the same page. The accounting software you choose should be capable of integration with third-party services, including CRMs, project management tools, inventory management systems, and other applications for ease of managing complex tasks.
Step 10, User experience and reviews
Many software vendors provide a free trial for a certain period to study and choose according to your needs and business requirements.
The free trial gives you an idea of how the software works and lets you ensure that the system meets all your requirements before purchasing.
You can collect information by browsing the internet on reviews of various user experiences about the accounting software application you choose to buy. 10 best accounting software of 2020, Best accounting software for 2020, the best small business accounting for 2020 as per reviews.
Software consultants will help you choose and implement the relevant accounting software for your organization.
The blog is written by Senior consultant from www.alfamc.com